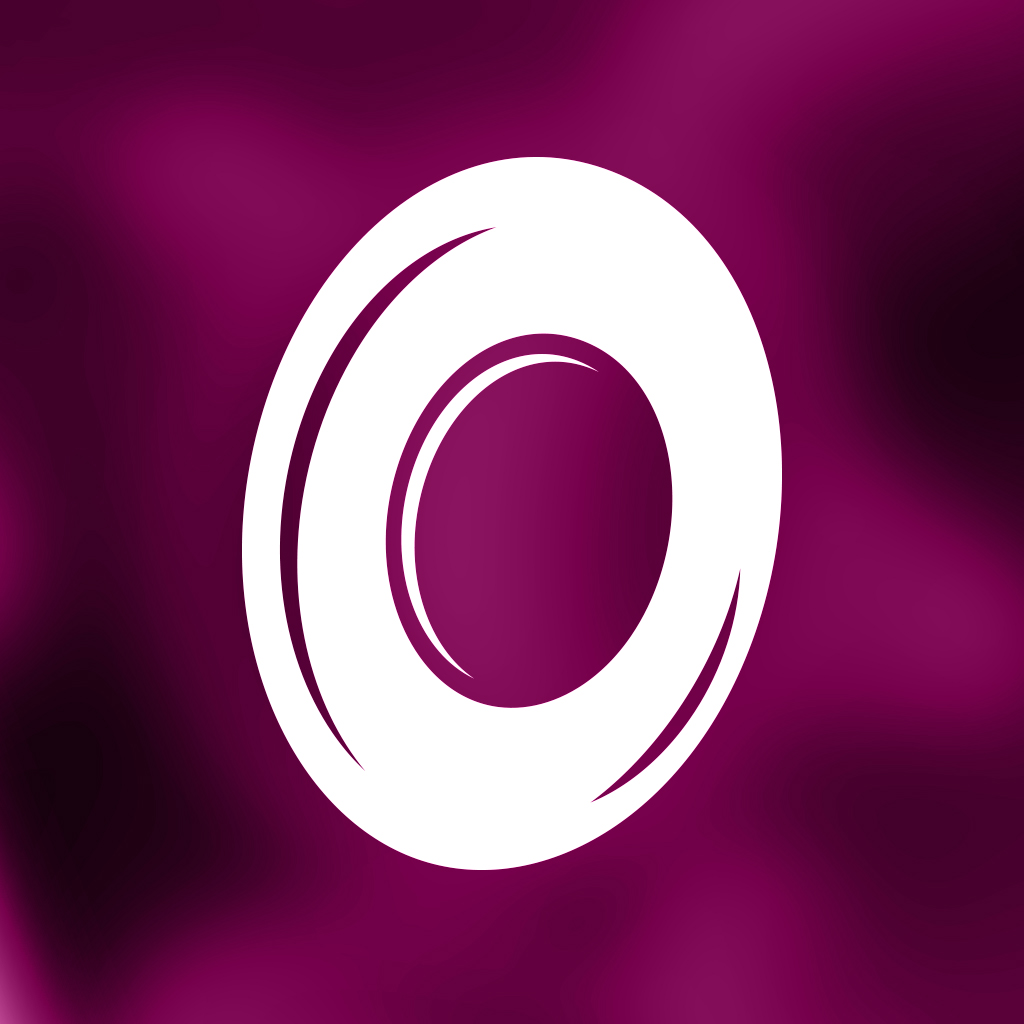 Thrombox
Thromobox is designed for general practitioners, cardiologists, internists, gynecologists, orthopedists, surgeons, ophthalmologists and dentists. The Thrombox platform offers fast and intuitive access to knowledge about anticoagulation in just 3 clicks.
In Thrombox you will find
Key information about anticoagulant therapy
The information contained in Thrombox is based on Polish and European guidelines.

Practical information on the use of NOACs, VKA, heparin

Scales and diagnostic-therapeutic algorithms
Thrombox app, in addition to many information useful in diagnostics and treatment of atrial fibrillation, contains a unique interactive algorithm supporting the process of selecting anticoagulant therapy in the prevention of stroke in patients with atrial fibrillation. This is the first solution of this type on the market.
Competence
All materials in Thrombox come from well-documented sources of medical knowledge and are updated on a regular basis, which provides reliable support in making therapeutic decisions.
Innovation
3Clicks is an innovative, mobile medical application, addressed to physicians, which combines the necessary knowledge in the field of diagnosis and treatment of selected diseases in a practical format of tables, scales, algorithms and multimedia files.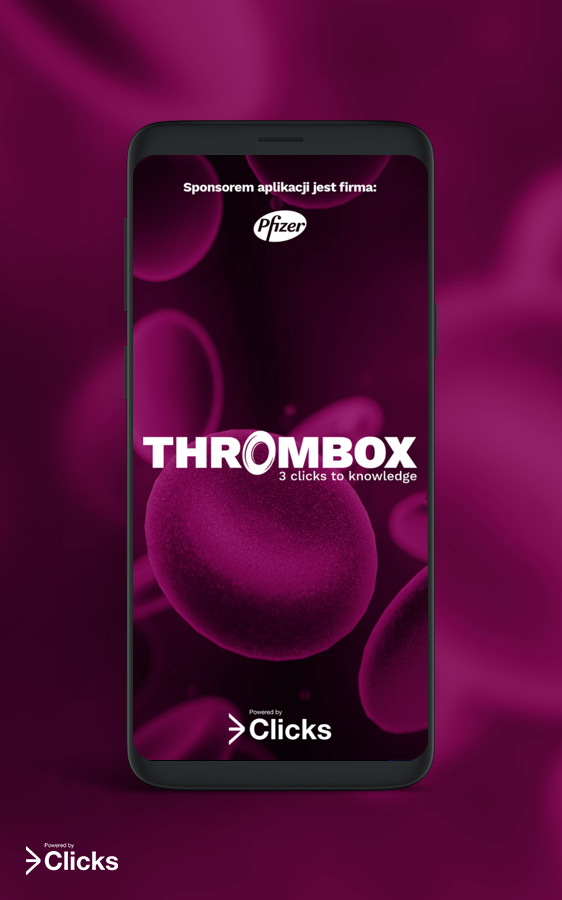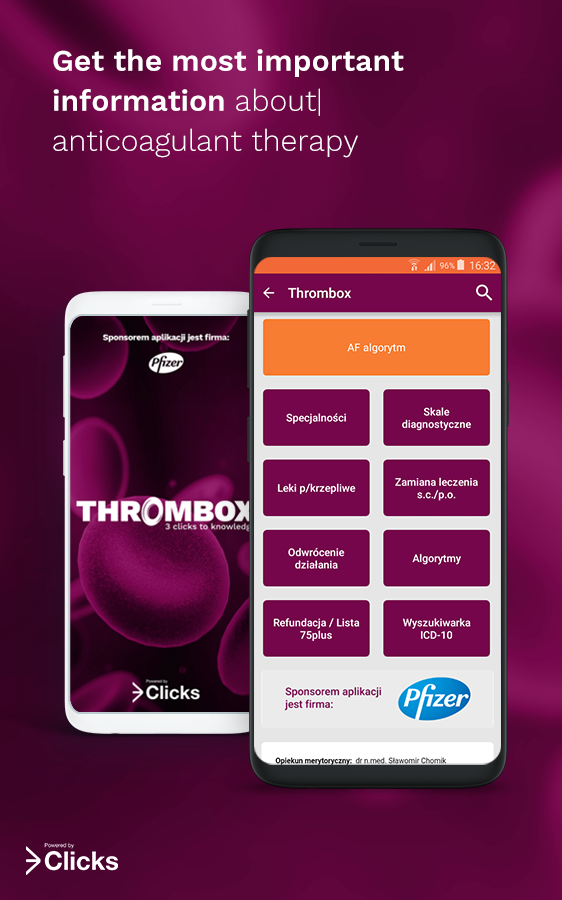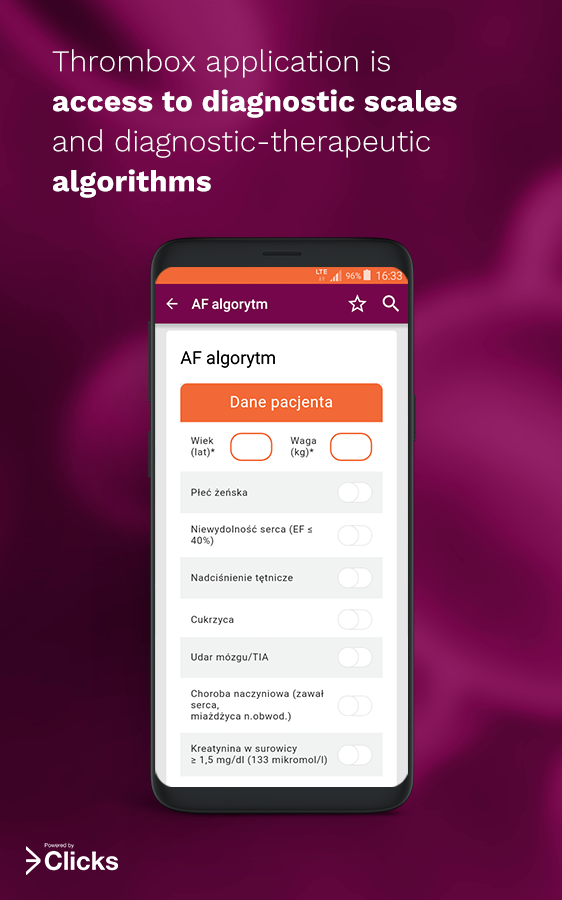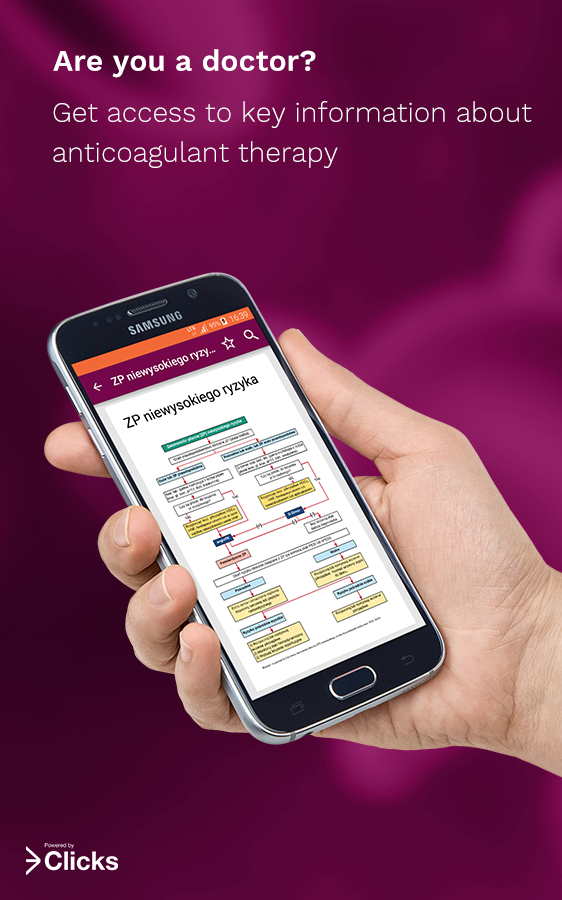 You can download it in App Store or Google Play
[/vc_column][/vc_row]